Toyota Safety Sense C protects Toyota owners in Canton, Michigan
So what comes in the various Toyota Safety Sense packages? We're glad you asked!
The Toyota Safety Sense C (TSS-C) features three proprietary active safety technologies for compact vehicles: Pre-Collision System, Lane Departure Alert, and Automatic High Beams. TSS-C combines an in-vehicle camera and laser for outstanding performance and reliability. The package is designed to alert Toyota drivers to help diminish or avoid collisions.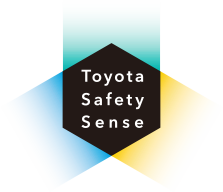 ---
With the Pre-Collision System, a forward-facing radar and camera scan the road in front of your vehicle and can help you avoid a potential frontal collision. When a potential collision is detected, you are alerted with audible and visual warnings on the dash, and brake assistance is automatically activated. If you do not brake in a set time and the system determines that the possibility of a frontal collision with another vehicle is extremely high, the system may automatically apply the brakes.
---
Lane Departure Alert keeps you safe by helping you stay in your lane. Using a specialized camera designed to detect visible lane markers in front of the vehicle and the vehicle's position on the road, the system will alert you with an audio and visual alert if you inadvertently deviate from your lane. When these alerts occur, you must take corrective action, operating the steering wheel to move the vehicle back to the center part of their lane.
---
Automatic High Beams is a safety system designed to help drivers see more of what's ahead at nighttime without dazzling other drivers. This feature uses a specialized camera to help detect the headlights of oncoming vehicles and tail lights of preceding vehicles, then automatically switches between high and low beams as appropriate to provide the most light possible and enhance forward visibility. The system may allow earlier detection of vehicles and obstacles by using high beams more frequently.
---
Learn More About Toyota Safety Sense
For more information, call us at (888) 236-5068 or stop by Victory Toyota at
46352 Michigan Avenue in Canton, MI