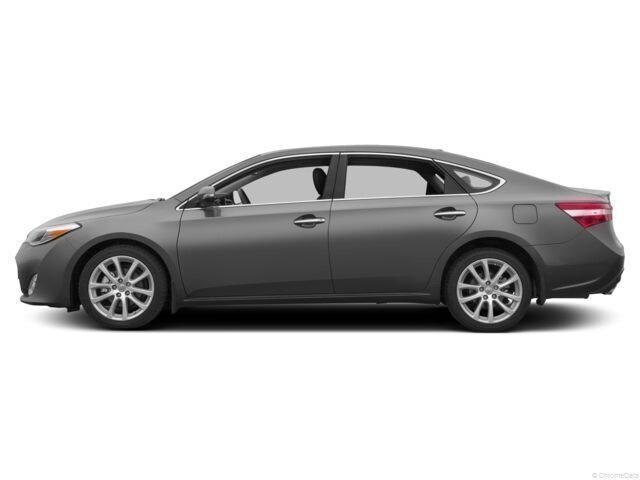 At Victory Toyota of Canton we have a fleet of amazing 2015 Toyota Avalon available for purchase. The 2015 Toyota Avalon is a beast waiting to be unleashed upon the world with a 5 star safety rating with fuel MPG of with 21 city, 24 combined and 31 highway*. This amazing sedan will allow you to cruise around the D with style, but it's never been so easy or so fun to do!
Why not take the 2015 Toyota Avalon for a test drive? You can do that today!
Aside from the 2015 Toyota Avalon, there are many other amazing cars that Toyota makes. These include: 
2015 Toyota Corrola 

2015 Toyota Camry

2015 Toyota Rav-4 

2015 Toyota Avalon

2015 Toyota Yarris

Test Driving the 2015 Toyota Avalon has never been so easy. Ride one today!
*According to fueleconomy.gov
Ask Our Amazing Toyota Team
Hours
Monday

9:00am - 8:00pm

Tuesday

9:00am - 8:00pm

Wednesday

9:00am - 8:00pm

Thursday

9:00am - 8:00pm

Friday

9:00am - 8:00pm

Saturday

9:00am - 7:00pm

Sunday

Closed
With every new model comes an amazing opportunity, Car Doc a program that covered your basic maintenance for the next 5 years or 75,000 miles you can rest easy knowing that we here at Victory Toyota have your back! When your 2015 Toyota Avalon needs an oil change, whether it's 2020 or 2018, we'll be here to help. Find out more about Car Doc here!